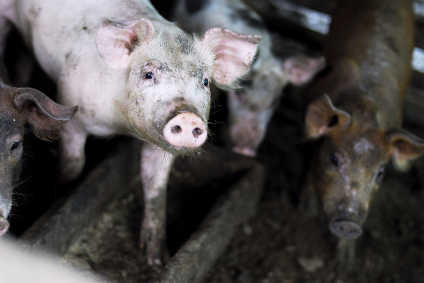 Ros Agro, the UK-listed Russian holding company behind food maker Rusagro, has reported a 91% fall in first-quarter profits amid challenges in the group's meat business.
In the first three months of 2015, the company saw its net profit fall to RUB367m (US$5.5m).
A RUB1.5bn net loss on the group's revaluation of biological assets and agricultural produce was prompted by a fall in market prices for live pigs and an increase in the cost of livestock, which in turn was caused by an increase in feed costs, Ros Agro said.
Adjusted EBITDA stood at RUB4.86bn, compared to RUB5.1bn.
However, Ros Agro said first-quarter sales amounted to RUB17.74 compared to RUB14.12bn a year earlier.
CEO Maxim Basov said the group's first-quarter performance this year was "mixed". He said the group's sugar and agricultural businesses "continued to work at a high margin, increasing revenue and EBITDA".
However, he said results from the group's meat business suffered from lower meat prices, higher grain prices and the cost of opening a slaughterhouse in the middle of 2015, which led to a switch from sales of live pigs to sales of processed pork, with a subsequent fall in volumes owing to "a deficit of raw material".
Earlier this year, the company announced a further offering on the London Stock Exchange of US$250m in ordinary shares, its first share offer since last October. Ros Agro said the move would give it greater financial flexibility to support its growth objectives.
The funds raised would support a number of investment projects, including a pig breeding facility in eastern Russia and greenhouse facilities in the Tambov region, Ros Agro said.