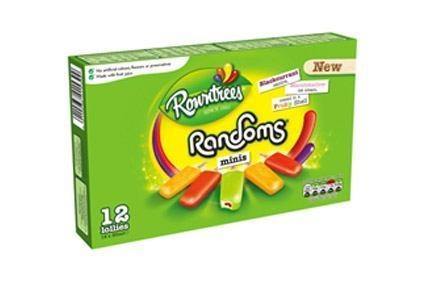 R&R Ice Cream is to roll out a slew of new lines in the UK, including products that see certain Nestle and Cadbury confectionery brands enter the category for the first time.
The company, which manufacturers ice cream under licence for companies Nestle and Cadbury owner Mondelez International, is launching mini ice creams under the Swiss group's Rowntrees Random brand and a Cadbury Caramel ice cream stick.
The Rowntrees Randoms minis contain marshmallow flavour ice cream, a fruity shell and a jelly centre.
R&R has also developed new products for its own brands. It is launching ice lollies under its frozen yoghurt brand Yoomoo and added a salted caramel and fudge line to ice cream brand Kelly's of Cornwall.
R&R has also made changes to the Nestle Fab lolly line-up. The original strawberry product will now contain more fruit juice and the company has added a limited-edition tropical flavour.
The Cadbury Caramel ice cream are sold in packs of three in UK supermarkets at an RRP of GBP2.99 (US$4.50). It will also be available in impulse channels at an RRP of GBP1.60.
The Rowntrees Randoms come in three flavours – lemon & lime, orange and strawberry – with 12 lollies in each pack with an RRP of GBP2.49.
R&R said the Yoomoo frozen yoghurt lollies will be on sale in a multipack of six with an RRP of GBP2.49.
Check back later this week for a two-part interview with R&R Ice Cream CEO Ibrahim Najafi.