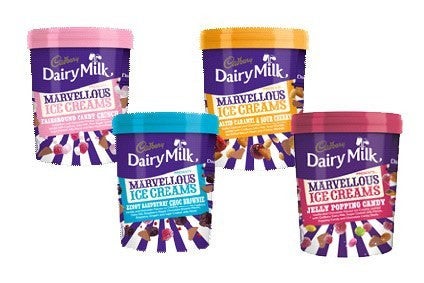 R&R Ice Cream, the UK-based company that manufactures ice cream lines for Nestle and Mondelez International, saw sales and profits rise in 2015, boosted by organic growth and contributions from acquired assets.
The company, owned by private-equity firm PAI Partners, posted revenue of EUR991.6m (US$1.09bn) for last year, up 18.3% on 2014.
Excluding the impact of foreign exchange, revenue increased 15.6%.
The rise equated to an extra EUR130.3m in revenue. R&R Ice Cream said the full-year benefit from its 2014 acquisition of Australia's Peters Food Group added EUR96.3m to its top line. The Nestle ice cream operations in South Africa that R&R Ice Cream acquired in May contributed a further EUR32.9m.
R&R Ice Cream said it had seen organic growth "across our European business, particularly in Italy and France".
The company said its UK revenues increased EUR8m year-on-year – although it said it felt a EUR14.2m benefit from foreign exchange.
The group provided an adjusted EBITDA figure of EUR187m, up from EUR139.2m in 2014.
R&R Ice Cream booked a profit of EUR33.3m for 2015, compared to a loss of EUR34.2m. The company's finance costs were EUR18m lower, while EUR7m of exceptional cost of sales booked in 2014 were absent last year.
Looking to the year ahead, R&R Ice Cream hinted at the importance it places on the development of new products and on its contracts with Mondelez.
"New product development continues to be a key growth driver of revenue across both branded and retailer branded products. We will continue to leverage the success of Mondelez in France, Germany, Italy and Poland, as well as the UK, particularly after the strong growth in these markets in 2015. Across our markets, we are currently launching a number of exciting product innovations which we hope will contribute to significant revenue growth in 2016," it said.
In October, R&R Ice Cream announced it was in talks over a possible international ice cream and frozen food joint venture with Nestle.
The talks centred on a transaction that would see Nestle combine its ice cream businesses in Europe, Egypt, the Philippines, Brazil and Argentina, as well as the bulk of its frozen food operations in Europe, with R&R. The 50/50 venture would not include all of Nestle's ice cream businesses. The US, for example, is not part of the talks. The food giant also said its European frozen pizza unit would not be part of the venture.
R&R Ice Cream had no update to give on the negotiations when it announced its results for 2015.
"We have no further update on the potential joint venture. A further announcement will be made in due course, as appropriate," it said.