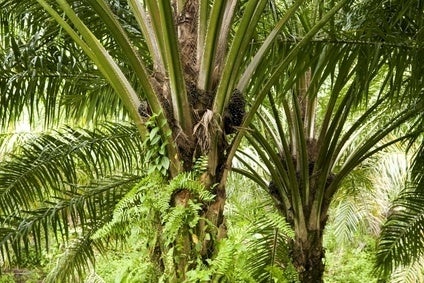 Food manufacturers including Kellogg, Mars and PepsiCo have criticised the Roundtable on Sustainable Palm Oil for failing to "address critical sustainability concerns" in the supply chain for the ingredient.
The RSPO, a multi-stakeholder organisation set up in 2003 to promote the sustainable production of palm oil, has faced questions over its protections for forests, peatlands and human rights.
In a letter to RSPO secretary general Datuk Darrel Webber, a group of companies and investors – which also included ConAgra, General Mills, Carrefour and Wal-Mart – said the scheme does not include "protections for some of the most critical externalities of palm oil production", citing high carbon stock forests and expansion on peatlands.
The critics argued the RSPO also failed to "provide sufficient assurance that its standards are being compiled with".
They wrote: "Consequently, many companies across the palm oil supply chain have voluntarily adopted their own sourcing standards that go beyond those set by the RSPO, to ensure responsible and sustainable palm oil production. The majority of palm oil flows through the supply chain of refiners and traders committed to standards that exceed those set by the RSPO."
Under the RSPO's guidelines, changes to the so-called "principle and criteria" behind the scheme could come into force in 2018. They were last revised in 2013. However, the companies said the roundtable should speed up a review into the criteria behind the certification.
An accelerated review, the signatories wrote, should include measures introduced next year that lead to high carbon stock areas being conserved; peat protected regardless of depth; reports on greenhouse gases emissions and targets to reduce emissions; and ensure palm oil comes from "known sources".
The companies, which also included Dunkin' Brands, Starbucks, US grocer Albertsons-Safeway and Swiss retailer Coop, also called on the RSPO to "strengthen transparency, auditing and enforcement" among members of the RSPO.
"The … investors and companies recognise that protecting forests and upholding human rights are essential for long-term business models and, consequently, investments that depend on a resilient, sustainable natural capital base," they wrote.
Speaking to just-food, a spokesperson for the RSPO said the scheme had developed a "voluntary addendum", known as RSPO+, that covers areas including deforestation, peatland and "indigenous peoples' rights". A first draft will be presented to the RSPO board in Amsterdam on Thursday.
The spokesperson pointed to a statement on RSPO+ recently issued by Webber, which read: "We will maintain our vision to make sustainable palm oil the norm. We are confident that this addendum will promote the work of growers who have decided to move faster in their sustainability practices, while making sure we keep everyone on board and travel together towards market transformation".
"This addendum will help our producer and buyer members to use the RSPO platform to better explain, demonstrate, and communicate how they are addressing issues around peat, deforestation and social issues."
Green Century Capital Management, a group of what claims to be environmentally-responsible mutual funds, was one of the signatories to the letter. Lucia von Reusner, shareholder advocate at the group, said the proposed voluntary additions to the scheme were an "important step that demonstrates the [RSPO's] attentiveness to the concerns we raise in this letter and ability to innovate in response to evolving expectations".
However, von Reusner added: "These standards ultimately need to be incorporated into the core principles and criteria applicable to all member companies, in order for the RSPO to avoid confusion and logistical complexity in the marketplace and supply chain. We hope this letter provides evidence of strong and ongoing support for the RSPO to make explicit that having these best practices applicable to all members is its ultimate goal."
On Wednesday, the RSPO will hold its annual European roundtable, which this year takes place in Amsterdam.