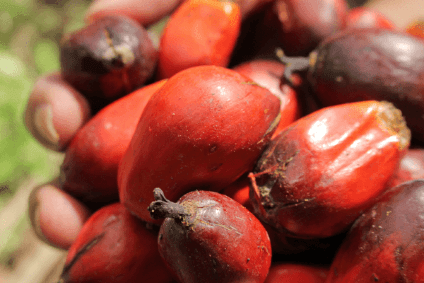 A major – and at times controversial – certification for palm oil has agreed to changes to the standards the underpin the programme.
The Roundtable on Sustainable Palm Oil (RSPO) said the revised standard "aimed to universally strengthen social development, environmental protection and economic prosperity across the sustainable palm oil value chain".
The changes, ratified at the RSPO's annual conference, were framed around a review of the organisation's Principles and Criteria (P&C), which looked at how to halt the deforestation from cultivating the ingredient, as well as how to protect peatlands and strengthen human and labour rights.
The review also resulted in the subsequent development of an additional and separate standard specifically for independent smallholders, which is due for ratification in November 2019. Food manufacturers using palm oil often say a challenge in stopping the deforestation linked to palm oil is working with smallholders who sometimes do not have the knowledge or economic incentive to cultivate the ingredient in a sustainable way.
Datuk Darrel Webber, the RSPO's chief executive, said: "Today, we endorsed a universal, transformative, and integrated agenda, intended to strengthen transparency and inclusivity in the RSPO system, increase implementation of the RSPO standards, boost market uptake of sustainable palm oil through shared responsibilities, and create an enabling environment for our shared vision of market transformation."
The new standards, which are reviewed every five years, come into effect immediately, with existing RSPO grower members given a one-year transition period to implement the criteria.
Benjamin Ware, the global head for responsible sourcing at KitKat owner Nestlé, said the world's largest food maker, which is aiming to have no deforestation in its palm-oil supply chain by 2020, welcomed the new standard.
"This addresses key gaps that we have been calling out, including requirements related to no conversion of High Carbon Stock (HCS) forests; no planting on peat of any depth; and stronger Free Prior and Informed Consent (FPIC), community protection, and labor criteria."
According to the UN, FPIC is a principle protected by international human rights standards that state "all peoples have the right to self-determination" and "all peoples have the right to freely pursue their economic, social and cultural development".
In June, the RSPO suspended Nestlé's membership of the organisation, claiming the food giant had breached a regulation on submitting a progress plan on its cultivation of palm oil. The Maggi maker's membership was reinstated in a matter of weeks.
Ware added: "These criteria are already part of Nestlé responsible sourcing standard, which sets out detailed requirements, focusing on critical social, environmental, economic and animal welfare challenges that can affect supply, livelihoods and sustainability in our sourcing activities."
"We actively participated in the consultation process to strengthen the standard. We will continue to play a leading role within the RSPO to help drive positive change across the entire palm oil sector. Additional challenges are still to be addressed. These include the adoption of an approach to prevent deforestation in high forest cover landscapes and the adoption of a simplified standard for smallholder farmers, who account for 40% of palm oil production globally."