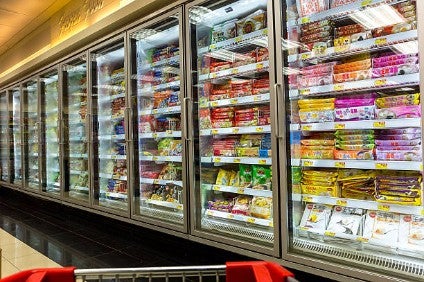 Rubicon Resources founder Brian Wynn has invested some of the cash he received from the sale of the shrimp group into US frozen-food firm Cadence Gourmet, which uses a liquid nitrogen freezing process to produce ready-to-eat dishes.
Based in Los Angeles, California, Cadence supplies frozen food that is ready to eat in ten minutes to US restaurants and supermarkets, including Kroger, the company said in a statement yesterday (24 August). The size of Wynn's investment was not disclosed but he will be appointed chairman of the board at Cadence.
"Instead of replicating products for food service companies, the Cadence Gourmet team introduced its own signature dishes, ranging from mango jerk chicken and red miso short ribs, to a decadent lobster mac and cheese, on par with high-end steakhouses," the statement noted.
Cadence CEO David Wells said the investment will help the company expand in the retail sector.
"Since the various entrées and sides can be eaten on their own or used as building blocks to construct a more elaborate meal, shoppers like to try out different combinations," Wells said. "But, unlike meal kits which perish quickly, our food can be cooked right after you buy it or sit in your freezer for months until you're ready to eat."
Speaking of his investment, Wynn said: "I was initially sceptical of frozen food. But after tasting the cuisine and seeing the technology in person, I was convinced that its potential was enormous. Cadence Gourmet is one of the innovative technology companies changing the perception of frozen food."
Wynn's shrimp producing and importing company Rubicon Resources was sold to Canadian seafood specialist High Liner Foods earlier this year.