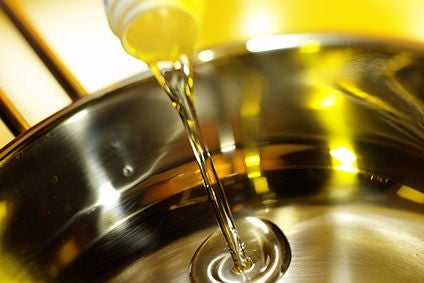 India-based edible oil producer Ruchi Soya has denied reports it has struck a co-branding and distribution deal with Patanjali Ayurved.
On Thursday, Indian financial newspaper The Economic Times, citing unnamed sources, said Patanjali would market under its namesake brand edible oil produced by Ruchi Soya.
"It is just market speculation and we do not consider it worthy of making any official comment," a spokesperson for Ruchi Soya in Mumbai told just-food late last week.
The report sent shares in Ruchi Soya soaring, prompting the Bombay Stock Exchange to ask the company to make a statement.
Ruchi Soya issued a statement to the BSE on Saturday. "We would like to state that the media news report for which the Exchange has sought a clarification is based on speculation. The company has no intention of diluting or co-branding its brands, sales and distribution network as reported in the aforesaid article," Ruchi Soya said.
The group added: "However, in the ordinary course of business, the company explores opportunities to enter into business arrangements for third-party manufacturing or job processing to optimise capacity ultilsation of production facilities for the benefit of the stakeholders. However, such arrangements are carried out in the ordinary course of business." Ruchi Soya said tie-ups of that nature would not be deemed "material events" under stock exchange guidelines in India. The company added it was "in compliance" with its listing obligations.
Patanjali did not reply to just-food's queries on the report.
Ruchi Soya sells edible oils under the Mahakosh, Sunrich and Ruchi Gold brands. It has come under pressure in recent quarters. In the six months up to 30 September, its profits fell by 87% and revenue by 14%, in comparison to the same period of the previous year.