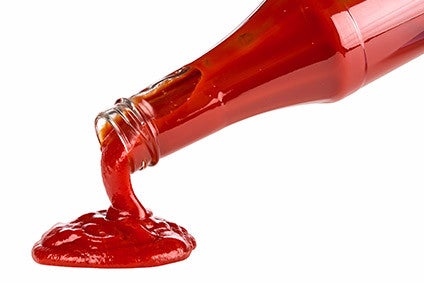 Ruchi Soya, the Indian edible oil and soya foods business, and Japanese food and beverage group Kagome Co. have agreed to end their tomato products venture in India.
In a statement to the Bombay Stock Exchange yesterday (22 May), Ruchi Soya said it had sold its stake in Ruchi Kagome Foods India for INR630m (US$9.3m).
Ruchi Soya added it had entered into a "termination agreement" and a "share purchase agreement" with Kagome and "other" investors.
The Ruchi Kagome Foods India venture was set up in 2013 after a deal between Ruchi Soya, Kagome and Japanese conglomerate Mitsui Co. The agreement saw Ruchi Soya take a 40% stake in the venture, with a separate entity owned by Kagome and Mitsui owning the rest of the business.
The venture was set up to sell products including "premium" tomato puree, sauces and ketchup.
The most recent financial results from Ruchi Soya came in February, when the company filed its results for the nine months to the end of December.
Ruchi Soya said revenue from food products stood at INR371.8m, down from INR454.9m a year earlier.
However, profit before tax and finance costs from each segment rose from INR60.7m to INR242m.