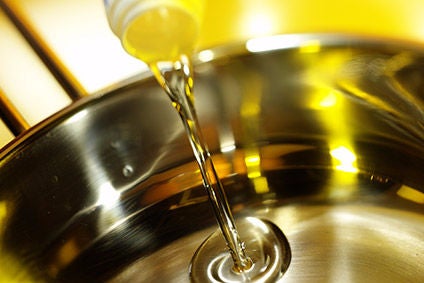 India-based edible oil producer Ruchi Soya has announced a deal to refine and pack products for local FMCG group Patanjali Ayurved.
Ruchi Soya said it would process and pack the oil at its plant in Baran in the northern state of Rajasthan.
News of the three-year agreement comes just weeks after The Economic Times claimed Ruchi Soya and Patanjali were set to announce a co-branding and distribution deal. At the time, Ruchi Soya dismissed the report as "speculation" and said it had "no intention of diluting or co-branding its brands, sales and distribution network as reported in the aforesaid article".
In a statement issued yesterday, Ruchi Soya COO Satendra Aggarwal said: "The agreements for physical refining and packing would cover processing and packing soya, sunflower and mustard oils at our plant in Baran, Rajasthan. In the near future, the processing and packing will be extended to other locations and will include more various varieties of edible oils as well. The tie-up will help Ruchi Soya to improve capacity utilisation and enhance productivity, efficiency and profitability."
Ruchi Soya sells edible oils under the Mahakosh, Sunrich and Ruchi Gold brands.
Patanjali Ayurved MD Acharya Balkrishna on rise of India's FMCG disruptor – just-food interview, published in January.