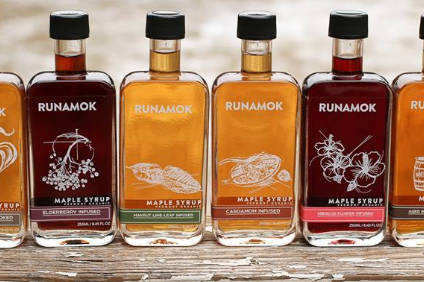 US group organic maple syrup producer Runamok Maple has acquired the maple candy operation of another Vermont-based business, Bascom Maple Farms, for an undisclosed sum.
Runamok said it acquired ownership of Bascom's candy operation including maple candy and maple butter as of 2 January. The products will now be operated under the name of True North Maple – a newly-developed Runamok maple candy brand.
True North Maple will use Bascom's existing production facilities in Brattleboro but operate as a separate entity, Runamok said. Under the terms of the deal, Bascom will contract its candy from Runamok and market maple candy through its Coombs and Brown Family Farms brands, the companies said in a statement.
Bascom founder and owner Bruce Bascom said he now "plans to focus his attention on growing his core maple businesses".
Runamok and True North Maple co-founder Eric Sorkin, who owns Runamok with wife Laura, said: "Our team plans to build on the amazing foundation that Bascom Maple Farms has created and offer consumers a fresh, innovative approach to maple candy and maple butter."
Sorkin told just-food yesterday (10 January) Runamok planned to "grow the business" at Brattleboro. "I believe there are many opportunities to do so, most of which require investments in new equipment and employees – indeed we are hiring now."
In addition to producing its own maple candy products under the True North Maple brand, Sorkin said his team will "supply six private labels with their maple products as well as actively seek collaborations with sugar makers who are looking to white label or private label".
Runamok produces organic maple syrup alongside a line of barrel-aged smoked and infused maple syrups. The company has more than 1,000 acres of land in northern Vermont and manages 81,000 taps to harvest its pure maple syrup.