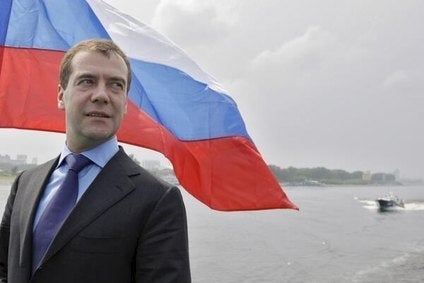 Russia has announced plans to restrict food imports from a further four countries for their support for the EU's extension of sanctions on Moscow.
Prime Minister Dmitry Medvedev announced Russia was banning food products from Albania, Montenegro, Liechtenstein and Iceland in retaliation for their backing of Brussels' sanctions over the Ukraine crisis and Russia's annexation of the Crimea peninsula.
The countries join the EU, as well as the US, Canada, Norway and Australia, as markets and nations hit by Russia's embargo. Moscow first introduced the restrictions – on meat, fish, dairy products, fruit and vegetables – last August in response to sanctions on Moscow.
In June, Russian President Vladimir Putin announced a move to extend the restrictions on imports from those markets for a year after the EU prolonged its measures against Moscow. Russia's ban is in place until 5 August.
Click here for our analysis of the impact the embargo is having on food makers in Russia.