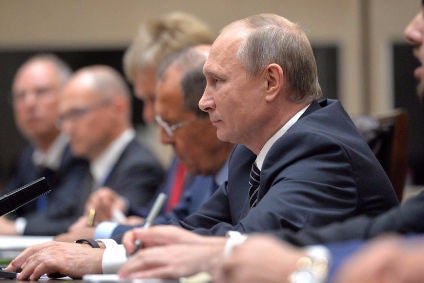 Russia is banning imports of fruit and vegetables from Egypt from tomorrow (22 September).
The Russian Federal Service for Veterinary and Phytosanitary Surveillance, Rosselkhoznadzor, confirmed the ban and noted it is the result of Egyptian exporters' non-compliance to Moscow's phytosanitary rules.
"The introduction of the ban became the result of the lack of effective operation from the phytosanitary system in Egypt, which resulted in the regular discovery of banned substances in the Egyptian products [such as the Mediterranean fruit fly in the Egyptian fruits]. The ban will be in effect until the Russian-Egyptian meeting at the state level, which is expected to take place by the end of the current year," Julia Shvabauskene, deputy head of the 'Rosselkhoznadzor,' told just-food. She added that among the Russian imports to be banned are citrus fruit, tomatoes and potatoes.
Vyacheslav Shmauts, head of Shmauts – one of Russia's largest farming enterprises – said the introduction of a ban on Egyptian fruits and vegetables is likely a response by Russia to Cairo's decision last month to introduce a ban on the imports of Russian wheat, due to its high content of spurred rye.
However, Shvabauskene declined to comment on whether Russia's move was connected to the Egyptian ban on wheat.