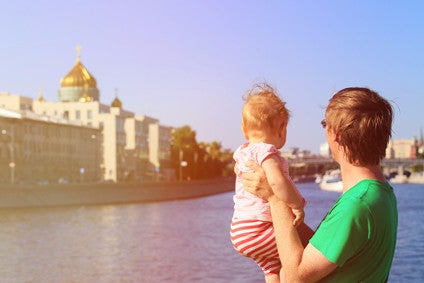 The Russian government has decided to slightly relax its embargo on imports of food and agricultural products, with an adjustment centred on baby food.
The country's ministry of agriculture said exports of poultry meat, frozen beef, plus dried and frozen vegetables from five markets – the EU, the US, Norway, Australia and Canada – that are used to make baby food in Russia would be allowed in.
Under an order signed by Russia's Prime Minister Dmitry Medvedev, importers will have to prove their products are being supplied directly to Russian baby food manufacturers. Controls will be designed by the agriculture ministry, capping allowable volumes of such imports.
Russian agriculture minister Alexander Tkachev said the move would "provide the domestic baby food producers with needed ingredients for their production processes". He said Russia's baby food manufacturers can source only 75% of their beef needs domestically and just 30% of their demand for greenhouse vegetables.
"Therefore, manufacturers are often faced with the need to import raw materials," Tkachev said, noting the decision will enable the agriculture ministry "to respond more flexibly to changes in the baby food market".
Last week, it emerged Russia's agriculture ministry is drafting a decree that will extend the country's ban on imports until 31 December.
Tkachev said the proposal would not see the embargo broadened to increase the number of products covered by the ban. "We are talking only about extending the duration," he said, adding arguing the move would be "welcome news" for Russia's food sector.
The current ban runs out on 5 August. Russia first introduced the embargo in 2014 as a counter-measure to sanctions imposed by western governments in protest to Russia's annexation of the Crimea from Ukraine. Moscow extended the ban for a second year last August.
Foods covered by the ban includes beef, chicken, pigmeat, dairy, fish and shellfish products, nuts, fruits and vegetables, but excludes special supplements, specialist sports, baby and children's foods and certain vegetables for planting.