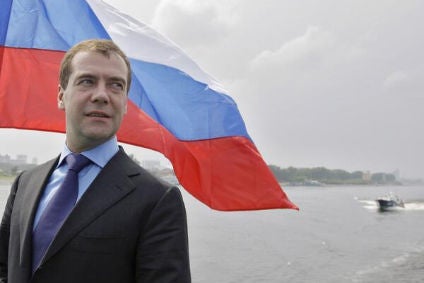 Russia and Turkey have agreed to lift some bilateral trade restrictions on fruit and vegetables imposed in 2015, although Moscow's ban on imports of Turkish tomatoes stays in force.
The Russian government imposed curbs on food and agricultural products from Turkey in 2015 after diplomatic relations between the countries soured following the shooting down of a Russian fighter jet.
Russian Prime Minister Dmitry Medvedev announced yesterday (22 May) the two countries had signed an agreement to lift some of the restrictions.
However, Medvedev said the deal did not include imports of tomatoes from Turkey. He cited recent investments Russia had made in developing its domestic agricultural industry, which he said "should not be wasted".
In an interview with Russian TV last July, Medvedev said he had "analysed the data" for imports of products, such as tomatoes, and noted "that nearly all of Turkish imports have been replaced with Moroccan or domestic products" in the wake of the 2015 restrictions.
In October, Russia announced it had agreed to ease some trade restrictions it had slapped on Turkish stone fruit and citrus fruit, as the two countries worked to "normalise" bilateral relations.