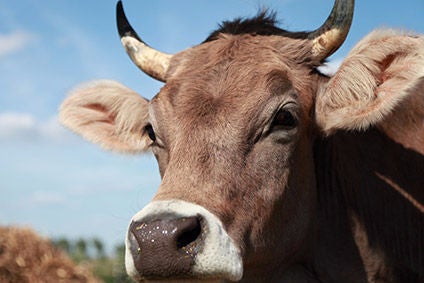 Russia has temporarily blocked beef and pork imports from Brazil after finding the banned feed additive ractopamine in cattle breeding products.
Following the findings, Russia's agricultural and safety watchdog Rosselkhoznadzor said it approached Brazil's Ministry of Agriculture, Livestock and Supply on 16 November for talks. But after gaining no response, it plans to block all beef and pork imports from 1 December.
Under Russian legislation, the use of ractopamine and other stimulants to boost muscle growth in animals is forbidden. While some countries such as Brazil do not support such restrictions, Russia's safety watchdog formed an agreement with the Brazilian agricultural ministry in 2013-2014 to ensure such substances were absent in meat supplies from that country.
However, a Reuters report yesterday (21 November) suggested the temporary ban may remain just that.
The news agency quoted the ABPA, which represents poultry and pork producers in Brazil, as saying it believed the Brazilian government would be able to act quickly to ensure resumption of shipments.
"The companies affiliated with ABPA respect Russian sanitary laws," the industry body said. "The industry is certain about the characteristics of its products and guarantees that pork meat shipments do not utilize ractopamine."