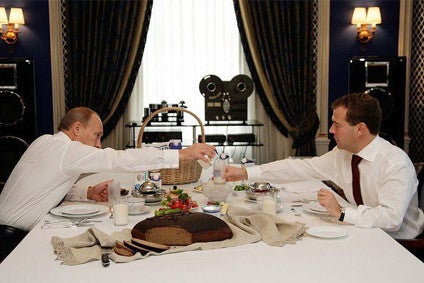 Russia's agriculture ministry is drafting a decree that will extend the country's ban on imports of a wide range of food imports from the EU, US, Canada, Australia and Norway until 31 December 2017.
Alexander Tkachev, Russia's agriculture minister said the proposal would not see the embargo broadened to increase the number of products covered by the ban. "We are talking only about extending the duration," he said, adding arguing the move would be "welcome news" for Russia's food sector.
Russian state-run news agency ITER-Tass has reported Russian Prime Minister Dmitry Medvedev is behind the move. Medvedev told journalists in Moscow the increase would give Russian food producers a "longer planning horizon for investments".
The current ban runs out on 5 August. Russia first introduced the embargo in 2014 as a counter-measure to sanctions imposed by western governments in protest to Russia's annexation of the Crimea from Ukraine. Moscow extended the ban for a second year last August.
Foods covered by the ban includes beef, chicken, pigmeat, dairy, fish and shellfish products, nuts, fruits and vegetables, but excludes special supplements, specialist sports, baby and children's foods and certain vegetables for planting.