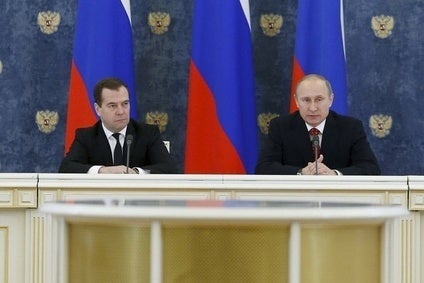 Russia has announced it is easing some of the restrictions it has imposed on food imports.
The country's Ministry of Agriculture announced yesterday (20 August) it would relax bans on salmon and trout hatchlings, potato and onion seeds, plus sugar maize hybrid and peas for planting.
Two weeks ago, Moscow banned products including dairy, fish, fruit and veg from the US, the EU, Australia, Canada and Norway. The embargo was a result of the sanctions imposed on Russia, which were stepped up after the downing of the Malaysian Airlines flight MH17 in eastern Ukraine.
"The decisions taken will protect the interests of Russian producers and the interests of specific groups of the population without compromising the achievement of the goals of the presidential decree on the application of certain special economic measures in order to ensure the security of the Russian Federation," the ministry said in a statement.
The embargo will also now exclude lactose-free milk, a move welcomed by Finnish dairy firm Valio.
The company had announced it would be cutting jobs at some of its plants as a result of the ban.
"Russia's decision to permit the import of lactose free dairy products is extremely significant, especially from the fresh dairy products perspective," Tiina Mattila-Sandholm, executive vice president responsible for Valio's fresh dairy products business, said.
"Valio re-examines the possible affects of the permission to export lactose-free products on the adaptation measures set in motion in Finland and in Russia," the firm said.
Meanwhile the Russian Agricultural Minister Nikolai Fyodorov has been reported as saying the embargo will cost the Russian government "hundreds of billions of rubles in subsidies".
Russia has set aside RUB50bn (US$1.39bn) for this year to keep shelves stocked with "EU-type products".
"We are trying to prove that it [the 50bn ruble subsidy] needs to be somewhat higher," he told the Rossiya 24 TV channel. "The volume of additional support needed to substitute for the embargoed items in full – if we are talking about short-term, through the end of the year – is tens of billions of rubles. Next year and in the subsequent years, you could say that this sum will be measured in the hundreds of billions of rubles."