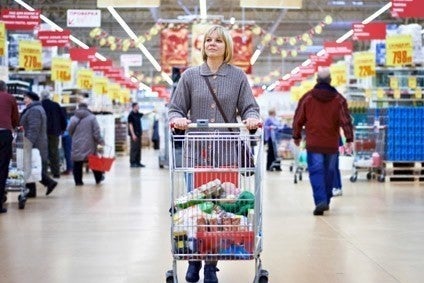 Russia is reportedly looking at how to introduce price caps on essential food items.
According to Russian news agencies, Deputy Prime Minister Arkady Dvorkovich indicated that the government is considering ways to keep the price of key staples under control and fend off inflation. "We will see how to efficiently place (restrictions) into law," he is quoted as saying.
Dvorkovich also purportedly suggested the state competition watchdog could be given additional enforcement powers.
Price inflation has become a significant challenge for Russian consumers. Inflation reached 11.4% in 2014 as an import ban on certain products – including food – from the EU, the US and other western allies helped push up prices. The falling value of the rouble and declining oil prices are also contributing to the issue and the Russian Ministry of Economic Development has forecast inflation will total 12% in 2015.