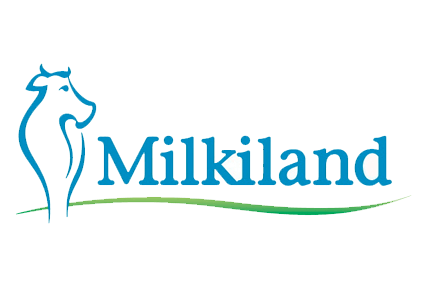 Russia's consumer protection authority has banned the import of products manufactured by a Ukrainian subsidiary of Netherlands-based dairy group Milkiland.
In a statement, the Rospotrebnadzor said tests of Milkiland products "revealed their inadequacy for fatty acid consumption". The agency added that there is "evidence" of "microbial contamination", without providing further details.
The consumer protection watchdog has suspended the import of Milkiland products manufactured at seven Ukranian plants under brands including Dobryana.
For its part, Milkiland has responded by suggesting the restrictions have "nothing to do with the quality" of the group's products.
CEO Anatoly Yurkevych said: "These restrictions do not address specific products but a group of seven production facilities, four of which have not supplied anything to the Russian Federation for over five last years. This fact suggests that it has nothing to do with the quality of our products."
He said the Rospotrebnadzor had previously suspended the import of Milkiland products from two Ukrainian production sites. "We repeatedly appealed to the Federal Service to establish a constructive dialogue, to examine the problems and to develop an action plan to address them. Unfortunately, Rospotrebnadzor has ignored our appeals and we have received no reply to our requests."
Yurkevych added the company has supplied Ukrainian dairy products to Russia for ten years and the group's production facilities have "always fulfilled all the requirements and regulations of the Russian Federation and the Customs Union". He added: "This was many times confirmed, including by independent laboratories and Rospotrebnadzor and Rosselkhoznadzor inspections."
Milkiland is not the first food manufacturer to have been targeted by Russian authorities since the eruption of political tensions between the Ukraine and Russia following this year's Ukrainian Revolution and the succession crisis in Crimea. Confectioner Roshen had its Russian assets seized and frozen by the Russian authorities earlier this year.
Officials from the Rospotrebnadzor were not available for further comment on the ban.