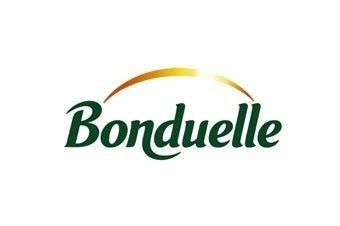 French vegetable processor Bonduelle has reported broadly flat first-quarter sales as ongoing issues in Russia offset "strong growth" in the Americas.
The company said reported sales were down 0.3% during the first quarter, dropping to EUR462.9m in the three months to 30 September. On a constant currency basis, sales were up 0.9%.
In Bonduelle's Europe zone, sales dipped 0.4%. The company said the decline was the result of a decision to shed unprofitable private label canning contracts. This, Bonduelle continued, was offset by higher sales of its Bonduelle and Cassegrain brands, which increased 7.7% in the region. The group also flagged the performance of its fresh prepared salad business, which increased 9.2%.
Outside Europe, Bonduelle said that its performance in the Americas was supported by "strong" sales in North America. This resulted in a 3.7% rise in non-European sales on a like-for-like basis. However, including currency affect reported sales dipped 0/1% to EUR151.1m.
While Bonduelle's drive into North America is lifting the group's international performance this is somewhat offset by Russian consumption, which remained subdued. "Russian consumption levels has impacted Q1 turnover, a decline over the period due primarily to high basis of comparison and a summer period, traditionally of low activity," Bonduelle revealed.
LMC Midcap Partners analyst Florent Thy-Tine said that issues in Russia were likely to persist for the remainder of the year. "The Russian situation should not improve by the end year," Thy-Tine wrote in an investor note. The analyst said Bonduells is unlikely to be able to offset the devaluation of the rouble – down by around 18% on the year – through pricing given the consumption outlook in the market.
Looking to the full-year, Bonduelle confirmed its aim to deliver "moderate growth of its turnover and current operating profitability on a like for like basis".
just-food recently interviewed Bonduelle CFO Gregory Sanson, who outlined the group's strategic priorities, including expansion in emerging markets such as Russia.