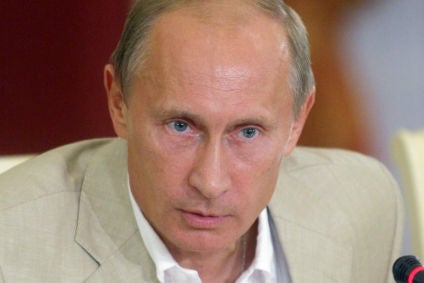 Russian food producers have failed to raise their output sufficiently to fully compensate for the gap left by the country's ban on western food importers, the Central Bank of Russia has said.
While local production has increased overall, the total supply has decreased in most food categories, according to a year-on-year comparison of data taken from January to September, in 2014 and 2015.
Within those timescales, the most significant drop was in the supply within Russia of beef, butter, fish and vegetables. The overall supply of fresh beef – 89% of which comes from imports – fell by 42%, even though local producers managed to increase their output by 25%.
The supplies of non-processed vegetables, certain types of fish and butter decreased by between 10% and 15%.
There was also a smaller drop, from between 1% and 5%, in the supply of cheeses, apples and sausage products.
On the other hand, Russian producers were able to increase the domestic market supply of poultry, pork, fermented milk products and potatoes with higher supplies in 2015 compared with 2014 – growth ranging from between 6% and 19%, depending on the product.
Russian potato production surged by 25%. Local production increased in the majority of food categories with the exception of fresh fish, sausage products and apples. Fish and sausage output decreased by 5% and 4%, respectively, while apple output remained the same as in 2014.