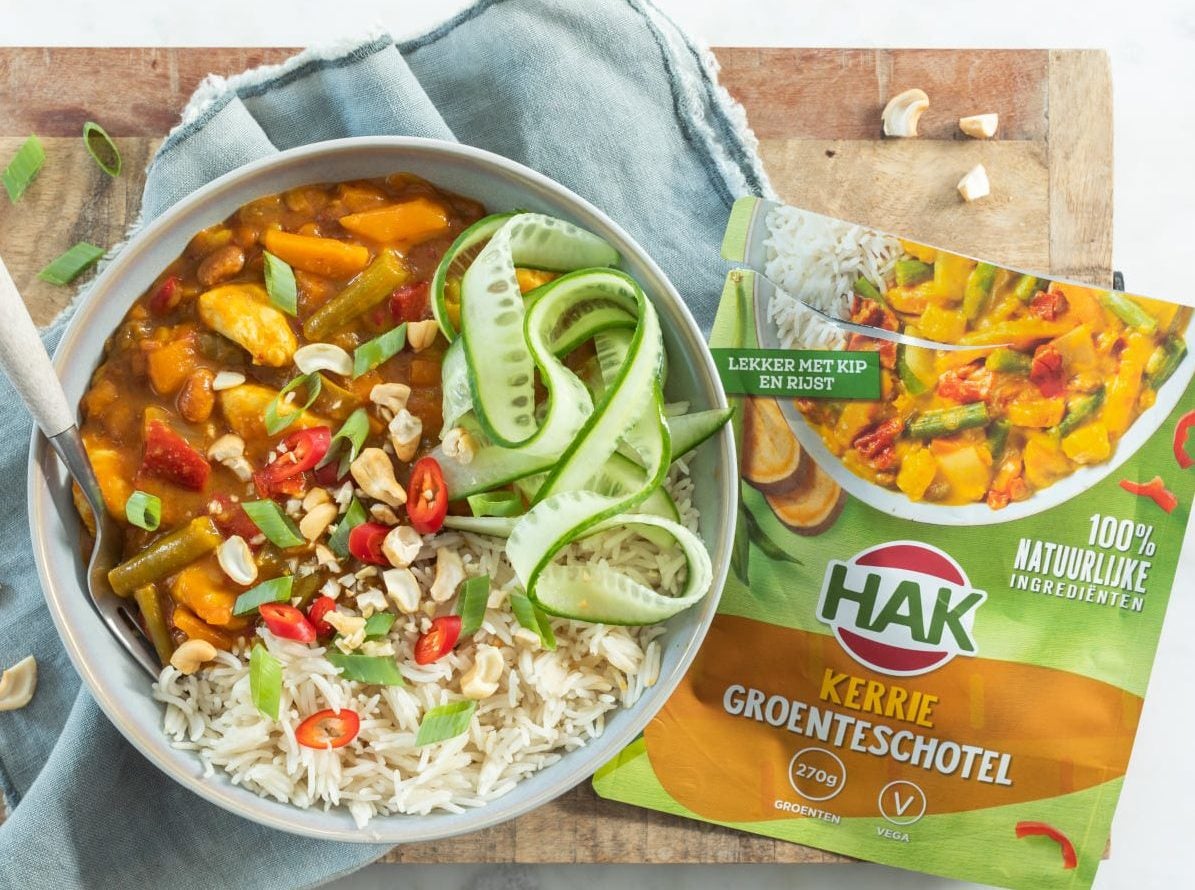 KDV Group, the Russia-based snacks and confectionery supplier, has struck a deal to buy Dutch vegetable products business Hak.
Financial terms were not disclosed. Private-equity firm NPM Capital first invested in Hak in 2005 and owned a majority stake in Hak. KDV has bought 100% of the business.
In a statement, Leonard van Loon, NPM Capital's investment director, said: "KDV Group is exactly the ambitious new owner we sought. Hak is almost 70 years old and more relevant than ever. The strategy that we have implemented together with the company's management during the past few years has put Hak in an excellent position for achieving even stronger growth with the support of a new shareholder."
KDV, based in the Siberian city of Tomsk, operates 15 factories and has more than 20,000 employees. The company sells its products in 35 countries. KDV's principal brand is Yashkino, under which it markets a range of snacks products. Its range includes products in other categories such as Leonardo breakfast cereal.
The investment in Hak marks KDV's entry into western Europe. "In addition to our existing activities, we want to set up a new division that specialises in plant-based nutrition in order to optimally exploit the global trend towards a healthier and more sustainable diet.
"For us, Hak is not just a first foothold in western Europe. It also has a strong, mission-driven strategy that is fully aligned with the new nutritional patterns and eating habits of tomorrow's consumers," KDV founder Denis Shtengelov said in a statement.
"It already sells its products to a home market of 100 million consumers, mainly located in north-west Europe. I want to work together with Hak's management to accelerate the rate of growth in that market first."
Timo Hoogeboom, Hak's CEO, said the company's new shareholder would support the Dutch firm's "plant-based mission and strategy".
He added: "It is also clear that Hak will continue to operate autonomously. Working together with KDV, we will accelerate our growth in international markets and fulfil our mission of helping people to eat more vegetables and pulses. After the summer, we will start working out the details of our joint growth plans. One thing is certain: we will be able to pursue our goals in a higher gear."
In 2020, Neerlands Glorie & Fruit BV, the holding company behind Hak, generated net sales of EUR101m (US$119.9m) and EBITDA of EUR16.7m.