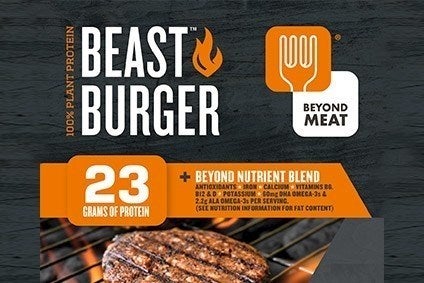 Seed 2 Growth Ventures, the fund backing companies including Beyond Meat and Shenandoah Growers, is looking for more investments in food and agriculture businesses focusing on health and sustainability.
The venture capital firm said it has US$125m in capital to invest in "transformative companies shaping the future of food".
"We're seeing tectonic shifts in the food industry that consumers are driving. People want better tasting, more nutritious, healthy and sustainable food. The problem is our existing food system is designed to produce cheap calories, and it is not designed to supply healthy, sustainable and affordable nutrition at scale," co-founder and MD Victor Friedberg said. "This provides a great opportunity for innovators and investors, and S2G is seizing the opportunity."
The executives behind the fund include Chuck Templeton, founder and former CEO of OpenTable, and Sanjeev Krishnan, who has worked for CLSA Capital Partners and the Global Environment Fund.
"This $1.4 trillion sector is undergoing massive change and is under-invested with risk capital," Krishnan said. "We think our approach of understanding the system from 'soil to shelf' is a unique and proactive way to create value, minimize risk and feed the changing consumer."
The fund is interested in areas including "healthy" consumer packaged goods, food retail and restaurant formats, "real, nutritious and functional ingredients", as well as organic, non-GMO and other "identity"produce and commodities.
Meat-free business Beyond Meat and herb brand Shenandoah Growers are among the companies in which Seed 2 Growth Ventures has invested. Yoghurt company Maple Hill Creamery and ingredients firm MycoTechnology are also companies that have attracted support from the fund.