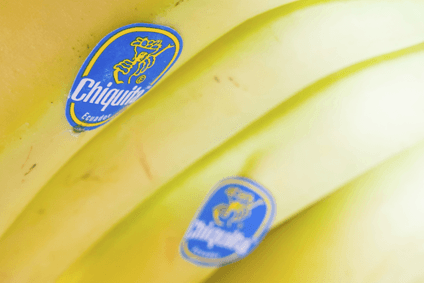 Chiquita Brands International has named Darcilo Santos, an executive from Safra Group, the Brazilian investment firm that took the produce giant private last year, as its new CFO.
Santos has worked for Safra Bank since 2013. He replaces Rick Frier, who left Chiquita earlier this month.
Alongside the appointment of Santos, Chiquita also announced yesterday (22 January) Andrew Biles, the former CEO of UK-based drinks bottler Gerber Emig, has been hired as CEO for its bananas and pineapples division – one of three new business units at the group. The two other divisions are Fresh Express salads and snacks; and its banana puree and pineapple juice business.
Biles left Gerber Emig last year after its merger with Dutch peer Refresco. His career includes six years as COO of Dole Food Co.'s European arm.
Brian Kocher, who has worked for Chiquita for a decade, most recently as COO, is the company's interim president and CEO.
Last week, the company announced plans to leave its HQ in Charlotte, North Carolina.
In an SEC filing on Wednesday, Chiquita said the move would cost the business US$25-40m.
Local reports said Kocher wrote to employees to say the move would lead to "a more simplified and streamlined business model appropriate for the competitive markets we serve, and from a publicly listed company to a private enterprise". The offices employ around 300 staff.
In the SEC filing, Chiquita said the "transition" would be made "to other locations closer to customers and operations".