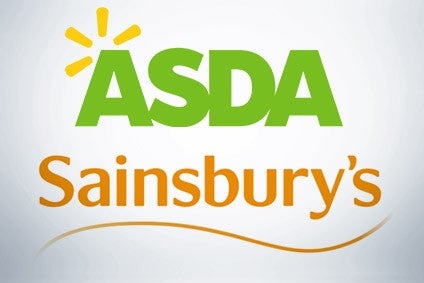 UK big four supermarkets Sainsbury's and Asda have been granted more time to respond to a competition authority investigation into their planned GBP7.3bn (US$9.21bn) merger.
A competition appeal tribunal hearing in London on Friday (14 December) ruled the Competition and Markets Authority (CMA) must give lawyers for Sainsbury and Asda more time, as they had requested earlier last week.
The supermarkets had asked for an extra 11 working days over the Christmas period. The Guardian newspaper said it understood the new deadline, not yet confirmed by the CMA, will be around 21 December, earlier than the supermarkets' 4 January request.
Sainsbury's agreed the takeover of Walmart-owned Asda in April and the deal is being probed by the CMA over concerns that it will reduce competition in the grocery marketplace and could prove to be a bad deal for both suppliers and consumers.
The CMA had sought to issue provisional findings early next year before a final report in March, but the supermarkets argued that the "unprecedented size and complexity" of the case meant they needed more time.
Following the court's decision in favour of Asda and Sainsbury's, the CMA said: "We are pleased that the court has confirmed it is for the CMA to set its own timetables and indicated that we do not need to grant an extension until 4 January, as requested by Sainsbury's and Asda.
"The CMA will now consider how much more time to give the parties.
In a statement, Sainsbury's said: "The parties took this step reluctantly and look forward to re-engaging with the CMA and panel and working constructively with them going forward."