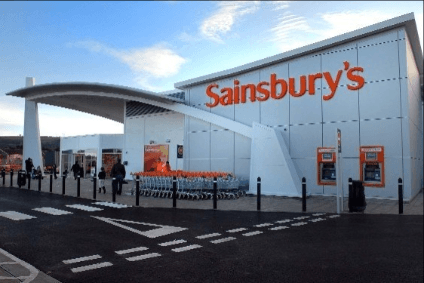 A proposed merger between supermarket heavyweights Sainsbury's and Asda could potentially be blocked after an investigation by the UK's competition watchdog found a deal could lead to higher prices for consumers and a lessening of competition across the sector.
Under a so-called phase 2 probe launched by The Competition and Markets Authority, for which the timetable to release its findings was recently extended to late April, the watchdog argued the transaction could lead to a "poorer shopping experience" for in-store and online shoppers, as well as a reduction in the range and quality of products on offer.
The CMA also noted in a report today (20 February) consumers could particularly face cost increases through reduced competition in categories in which the two supermarkets overlap, and also voiced concerns prices may rise at a "large number" of petrol stations owned by Sainsbury's and Asda.
Sainsbury's GBP7.3bn (US$9.5bn) merger with Walmart-owned Asda was first proposed in April last year but was then referred for investigation by the CMA to ascertain whether such a deal would reduce competition in the UK grocery market.
Earlier in February, the CMA pushed back the date for the publication of its so-called inquiry report to 30 April from the original schedule of 5 March, saying there are "special reasons why the final report on the anticipated merger cannot be prepared and published within the reference period".
Stuart McIntosh, chair of the independent inquiry group for the investigation, said today: "These are two of the biggest supermarkets in the UK, with millions of people purchasing their products and services every day. We have provisionally found that, should the two merge, shoppers could face higher prices, reduced quality and choice, and a poorer overall shopping experience across the UK.
"These are our provisional findings, however, and the companies and others now have the opportunity to respond to the analysis we've set out today. It's our responsibility to carry out a thorough assessment of the deal to make sure that the sector remains competitive and shoppers don't lose out."
The CMA added it is now inviting responses from interested parties into its provisional findings by 13 March and its notice of possible remedies by 6 March.
Meanwhile, the market authority has outlined potential options to address its concerns. They would include blocking the deal or "requiring the merging companies to sell off a significant number of stores and other assets – potentially including one of the Sainsbury's or Asda brands – to recreate the competitive rivalry lost through the merger".
"The CMA's current view is that it is likely to be difficult for the companies to address the concerns it has identified," it noted today.
Sainsbury's was quick to respond to the findings, voicing widespread disagreement, and said it will present its response in the "coming weeks".
A statement from the supermarket read: "We fundamentally disagree with the provisional findings. These misunderstand how people shop in the UK today and the intensity of competition in the grocery market. The CMA has moved the goalposts and its analysis is inconsistent with comparable cases.

Combining Sainsbury's and Asda would create significant cost savings which would allow us to lower prices. Despite the savings being independently reviewed by two separate industry specialists, the CMA has chosen to discount them as benefits."