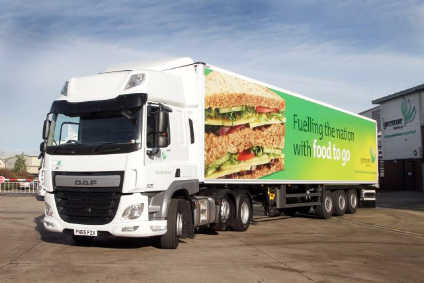 Irish food group Greencore has sold its UK cakes and desserts business to Bright Blue Foods for an undisclosed sum.
This sale of its Hull-based business, together with the earlier announced closure of Greencore's desserts facility in Evercreech, Somerset, marks the company's exit from the UK cakes and desserts sector.
Bright Blue Foods, based in Blackburn, Lancashire, is an ambient cake maker of retailer own-label, licensed and branded cakes, supplying retailers across the UK and Continental Europe.
Greencore, a convenience foods manufacturer headquartered in Dublin and listed on the London Stock Exchange, revealed in November that it was restructuring its UK operations.
The company employs approximately 16,000 people in 31 manufacturing facilities across the UK and the US.
On average, Greencore manufactures around 1.5bn sandwiches, more than 600m salad and lunch kits, and 140m ready meals every year.
In the UK, it is a supplier of own-label convenience food products to all of the major supermarkets.
Greencore confirmed it was closing its plant in Evercreech last July.
In November, Greencore told just-food it was "simplifying" its corporate structure in the UK into two divisions. It said: "The new structure will deliver improved efficiency and a better ability to respond to its customers' needs."
Greencore has also been building a business in the US. In August, the company said it planned to "refocus" its plant in Jacksonville, Florida, replacing frozen products with fresh.