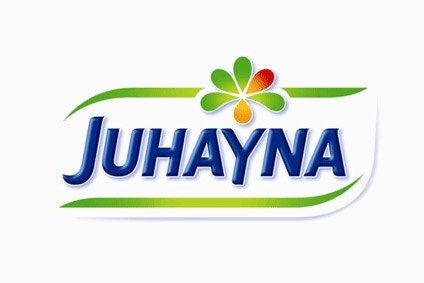 Juhayna Food Industries, the Egyptian dairy-to-juice group, has reported a rise in first-quarter sales and profits.
The company a 23% increase in net profit to EGP80m (US$9m). EBIT rose 15% to EGP150m.
Sales grew 27% year-on-year to EGP1.1bn.
Juhanya's dairy division, which manufacturers liquid milk, cheese and cream, saw sales rise 12% to EGP549m (US$61.8m). Yoghurt sales increased 18% in the period to EGP238m.
Last year, Juhayna entered into a joint venture with Arla Foods last May that saw the company distribute the dairy giant's products in the country. Juhayna said sales from its distribution of Arla products in the quarter were EGP25m.
In a letter to its shareholders, together with the results, Juhayna revealed it has secured an EGP136m loan from Qatar National Bank which it said will "support its expansion plans and ensure its capability to keep up with increasing demand".
Safwan Thabet, chairman and CEO, added: "We look forward to building on our previous successes and to further solidify our ability to meet consumer demand and create shareholder value even amidst the challenges facing the Egyptian economy."