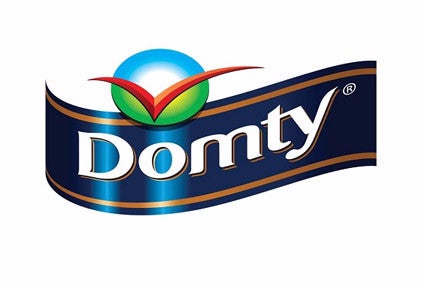 Egypt's biggest cheese producer, Arabian Food Industries Company Domty, has reported a first-quarter net loss of EGP6m (US$332,000), despite higher sales, blaming the devaluation of the Egyptian pound.
The loss compared with a profit of EGP24.1m in the first quarter of 2016. Domty did make an operating profit of EGP4.4m but that was down more than 90% on a year earlier.
The pressure on Domty's profits came despite revenues jumping 27.7% to EGP471.4m as a result of moves the company made to increase prices after Egypt liberalised exchange rates.
Domty, for example, upped the price of the white cheese it sells in carton packs by 14% and cheese sold in plastic tubs by 37%.
"The pricing policy for the company's mainstream products was changed," confirmed Domty vice chairman Mohamed El Damaty. "Instead of selling at the same price point of the competitors, Domty Plus, the company's main product, is now 3 to 5% higher in price than the nearest competitor."
In addition, the company decided to reduce its dependence on cheese brands Gebnty and Damo, due to the fierce competition from small players. Citing data from RetailZoom, Domty said its market share rose by 3% during the first quarter of the year.

Domty's gross profit margin for the first quarter was 18.5% compared to 26.2% in the same period in 2016 but the company said the result was an improvement on the fourth quarter of last year, when its gross margin was 13.3%.
Despite expressing concerns over the effect of high inflation rates on the purchasing power of consumers, El-Damaty pledged to continue with the company's pricing strategy, as well as focusing on using raw milk in cheese production to improve profitability and reducing its dependence on the dollar.