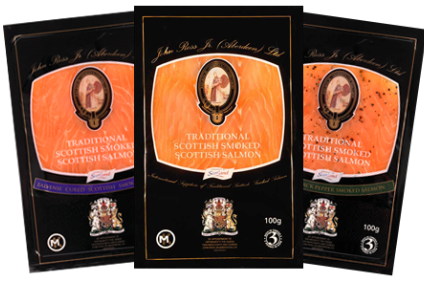 Family owned luxury Scottish smoked salmon producer John Ross has been snapped up by a Baltic rival, Estonia-based PRFoods, in what has been described as a "sub £20m deal".
The Aberdeen-based business, which has held a Royal Warrant for more than 20 years, includes Coln Valley Smokery, another smoked salmon business based in the English Cotswolds.
PRFoods is the largest fish processor in Estonia, one of the largest in Finland, and has been listed on the Tallin Stock Exchange for the past seven years.
Founded by Andrew Leigh in 1987, John Ross's customers number Waitrose, Sainsbury and Tesco amongst its retail clients, as well as high end restaurants and hotels. The sale of the company has provided a majority exit for the Leigh family, with Vicky Leigh-Pearson and Chris Leigh continuing in senior management roles and as shareholders in the group.
Cavendish Corporate Finance advised on the sale, working with the family over a number of years to prepare the business and then running the sales process, including identifying a number of buyers.
Cavendish partner Jonathan Buxton said that the transaction had enabled shareholders to "realise the significant value that had been created while also enabling family succession and creating a platform for future growth".
PRF Foods plans to expand the product range of its acquisition and accelerate global sales.
Last month it was revealed that the effect of Brexit and sea lice were two of the major hurdles that might hold back future growth in the Scottish fish market.