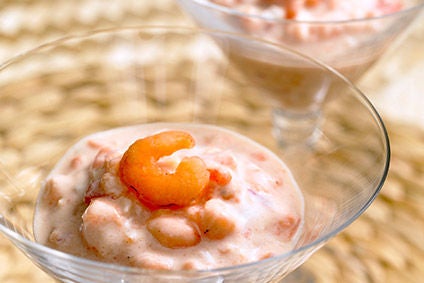 UK-based seafood imports firm Seagold, a subsidiary of Icelandic seafood company Samherji, has bought a former deli site in the UK seaport town of Grimsby from Icelandic Seachill.
Seagold managing director Gustaf Baldvinsson told just-food today (5 May) the terms of the deal are not being disclosed – but he stressed the acquisition was not connected with the sale of Seachill's wider UK fish products operations by owner the Icelandic Group.
The deli site was put up for sale after it was closed last March with the loss of up to 86 jobs, after losing three private-label contracts from Marks and Spencer.
Baldvinsson said: "The purchase of this facility is nothing to do with the sale of other assets announced by Seachill. We are not formally announcing any details."
However, Baldvinsson said the acquisition would allow Seagold to grow its existing business in the UK.
Seagold was established in 1996 as the UK's marketing arm for Samherji, selling frozen-at-sea fillets under the Ice Fresh brand, in addition to Samherji-branded products. Seagold also sells from vessels operating out of the Faroe Islands, England, Scotland, Poland and Germany.
Norwegian salmon and trout processor Norsk Sjomat and Icelandic seafood company Samherji have increased their stakes in Norwegian fisheries group Nergard.