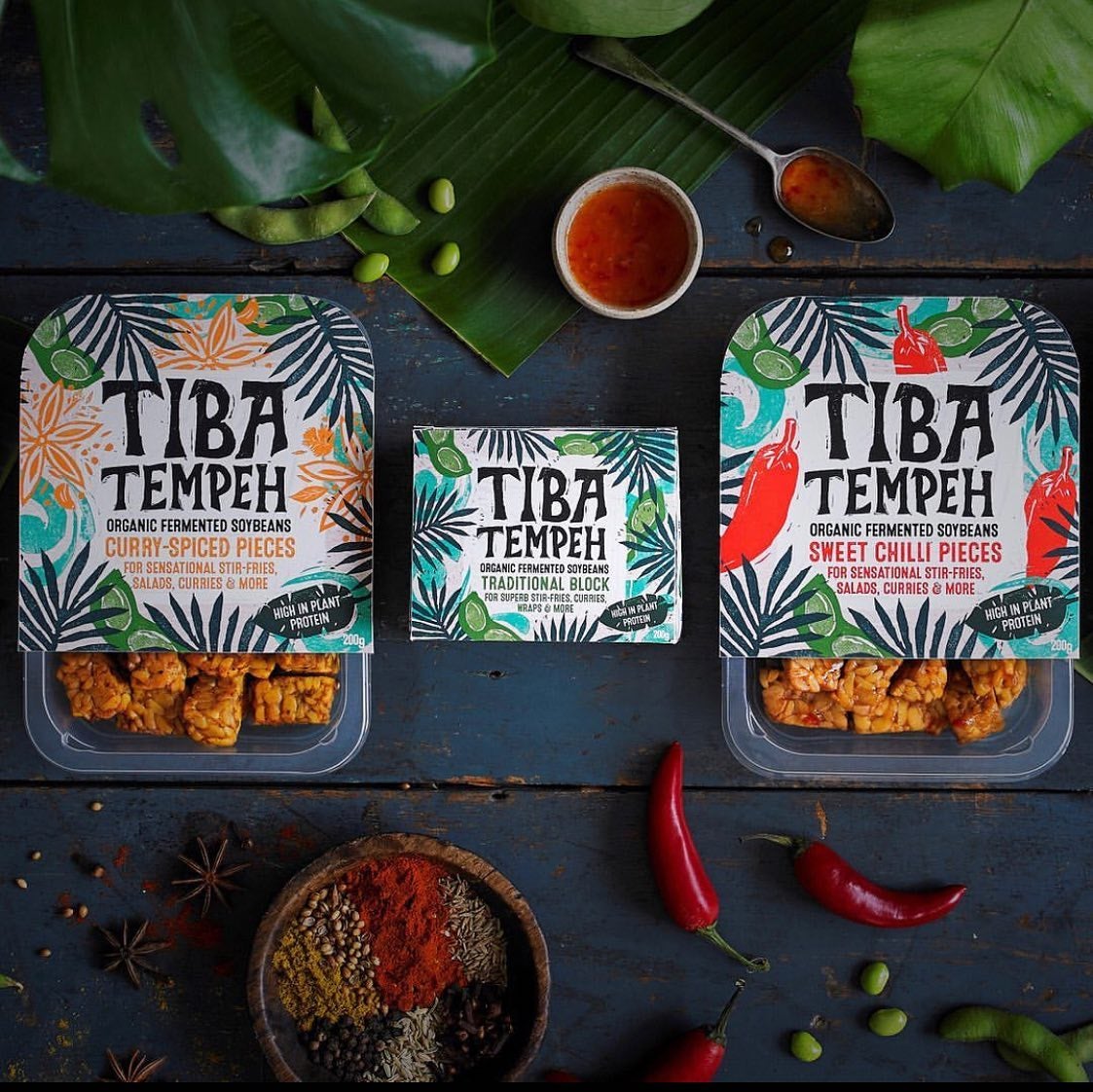 Samworth Brothers, the UK food company, has invested in the plant-based meat start-up Tiba Tempeh.
A spokesperson for Samworth Brothers told Just Food the family-run business has taken a minority interest in Tiba Tempeh. Financial terms were not disclosed.
It is hoped the investment will support Tiba Tempeh's expansion throughout the UK and Europe.
Tiba Tempeh was founded in 2019 by Alex and Ross Longton after noticing tempeh's higher protein levels than tofu. The brand claims to use only natural ingredients and says it delivers 22g of protein per 100g serving, notably higher than tofu.
The plant-based company's retail clients include Ocado, Planet Organic and Whole Foods. It also supplies recipe-box companies such as Mindful Chef and Green Chef.
The European expansion for the meat-alternative brand is underway, with products launched at Spanish retailer El Corte Ingles.
"Samworth Brothers' expertise in the industry will add significant value to further scale our business and help us on our mission to create a healthier world by inspiring people to eat more naturally healthy and sustainable plant-based foods," Tiba Tempeh managing director Alex Longton said.
"Tempeh is one of the healthiest plant-based proteins, easy to cook and delicious, making it a perfect option for meat reducers," she added.
Samworth Brothers, based in Leicester, is a fourth-generation family business that supplies private-label convenience food and brands including Soreen malt loaves and Ginsters pasties.
The company has over 7,000 employees and in January 2022, hired Hugo Mahoney, an executive at UK wholesaler Brakes, as its CEO.
In January 2022, Tiba Tempeh secured GBP500,000 (US$606,000) in seed funding from Lever VC, an investment fund focused on alternative protein.