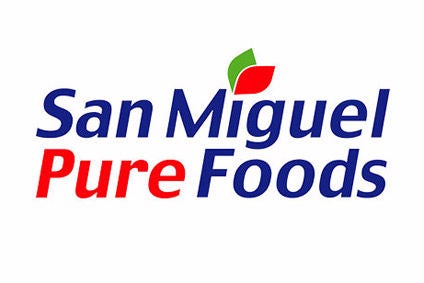 Philippines-based San Miguel Corp. has confirmed plans to invest up to PHP75bn (US$1.5bn) in its San Miguel Pure Foods subsidiary including new processing facilities.
Some PHP60bn of the investment is set to come in up to the start of 2018, "the bulk of which will be spent on new production facilities for Pure Foods' hot dog, corned beef and luncheon meat products", the company told just-food in a statement.
San Miguel president and COO Ramon Ang said the investment would also see an expansion of the group's flour mills, to increase production capacity by an additional 1,200 tons daily, as well as adding to the annual capacity of its feed mills business, "all of which are slated for completion by 2018". The group produces and markets flour under brands including Emperor and King.
Ang said the group would also invest in new bottling lines for its beer business
The boost is needed "due mainly to resurgent demand from increasingly-affluent consumers" and because traditional food business lines "had taken a back seat" in terms of investment during the conglomerate's expansion over the past 10 years, Ang said.
Ang said the group will build new plants for the production of processed meat products including hot dogs and chicken nuggets in the cities of Cavite, Cagayan de Oro and Cebu. He said construction would take place "simultaneously"', although no specific timetable was given.
San Miguel also plans to produce Spam for exports to other south-east Asian countries under a partnership with US-based Hormel Foods.
Ang said despite the popularity of Spam in the Philippines, demand had not been enough to justify local production until now. But "that has changed in recent years due to the rising purchasing power of the Filipino middle class". He said the Philippines now takes delivery of some 40 container shipments of Spam every month, so "it is now justified to build a plant to supply the domestic and export markets".
A San Miguel spokesperson declined to comment further on the arrangement with Hormel or on export market targets.
According to San Miguel, Hormel is "foremost" among its food group partners. The group said the Purefoods-Hormel Company, a joint venture with Hormel Foods, produces and markets processed meats "which account for nearly two-thirds of the processed meats market, leading both the refrigerated and canned segments".