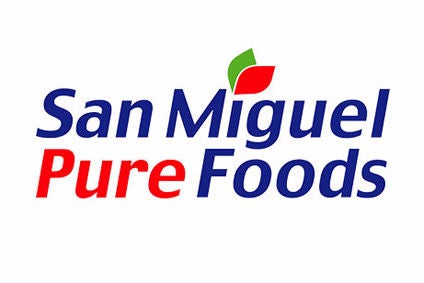 Philippines group San Miguel Pure Foods is to open a new factory in its domestic market, pointing to growing local demand for more convenient options.
The company is looking to open the site, to be located in the city of Santa Rosa, which is 24 miles south of Manila, in the first quarter of 2019.
The site will span 20,000 square metres and produce products to eat at home and supply foodservice clients.
Last month, San Miguel Corp., the conglomerate parent of the business, confirmed its plan to combine its food, beverage and liquor units into a new entity had been approved by shareholders.
San Miguel Corp. plans to merge San Miguel Pure Foods with San Miguel Brewery and liquor maker Ginebra San Miguel.
Following the approval of the merger by the board of directors of San Miguel Pure Foods on 3 November, shareholders gave the green light to the proposal on 18 January, according to a filing with the nation's securities regulator, which now needs to sign off on the transaction.
The new entity will be known as San Miguel Food & Beverage Inc.