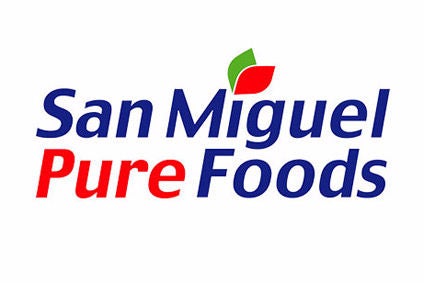 Philippines-based San Miguel Pure Foods saw its profits rise by a fifth in the first quarter of 2017, boosted by rising sales and easing commodity costs.
The company, part of Philippines conglomerate San Miguel Corp., booked net income of PHP1.5bn (US$30m) for the opening three months of the year, up 20% on the first quarter of 2016.
The business' operating income increased 16% to PHP2.1bn. The owner of Monterey marinated meats and Star margarine pointed "better operational efficiencies" and the "lower costs of some major raw materials".
San Miguel Pure Foods did not provide an overall figure for its first-quarter revenue but said sales from each of its divisions rose. The company's "branded, value-added" division saw its revenues increase 3% to PHP5.9bn.
In 2016, San Miguel Pure Foods saw its earnings rise by more than a quarter, helped by rising sales from its branded "value-added" business.
The business generated net earnings of PHP6bn, up 26% on 2015. The company's operating income rose 17% to PHP8.9bn. Group revenues were up 4% at PHP111.6bn.