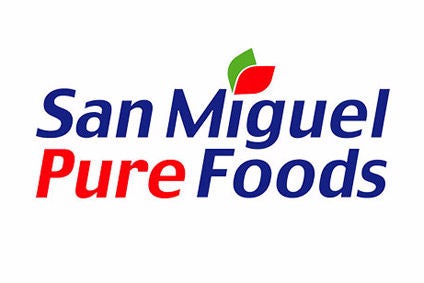 San Miguel Pure Foods, the Philippines-based business, has reported higher first-quarter sales and earnings, helped by sales of branded products and lower dairy costs.
The owner of brands including Magnolia cheese and Purefoods meats booked net income of PHP1.2bn (US$25.5m), up 34% on the first quarter of 2015. EBITDA grew 19% to PHP12.5bn.
Consolidated revenues were up 4% at PHP26bn. San Miguel Pure Foods said revenue from its "branded, value-added business" increased 5%.
The company's milling business, however, was "weighed down" by the continuing downward trend in selling prices of basic flour. San Miguel Pure Foods said prices for the product reflected the behaviour of wheat prices in the world market. The group said it will continue to focus on increasing sales of customised and "speciality" premixes to help margins.
San Miguel Pure Foods' product range also includes Monterey meats, Star margarine and San Mig coffee. It is the food subsidiary of local conglomerate San Miguel Corp.