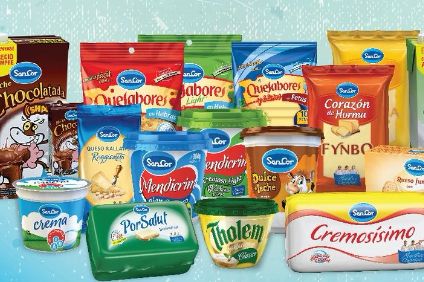 Financially-indebted dairy cooperative SanCor has been given the green light by its members for the Argentina-based firm to proceed with a tie-up with the country's largest raw milk producer Adecoagro.
Members voted unanimously on the proposal at an extraordinary meeting on Thursday, according to a statement from SanCor. Adecoagro said the arrangement will see SanCor contribute selected manufacturing facilities and brands, along with 2,800 employees. In return, Adecoagro will bring to the table its raw milk production operations and "strong balance sheet".
According to Argentina's media, the investment offer presented by Adecoagro amounts to US$400m, but a spokesperson at the firm declined to comment on the reports when contacted by just-food.
"That information did not come from us, we did not, and will not reveal the investment proposal given that there's still a lot to negotiate," the Adecoagro spokesperson added.
"Also, this does not mean we have taken control of the new company. This is just one more step, there are still a lot more steps to go through."
Under the proposal, SanCor would transfer 90% of its assets, including production units and logistic centres over to Adecoagro, and a new business operation would be formed, according to SanCor's statement.
However, SanCor, which posted a loss of around ARS2.7bn (US$133m) last year, would still continue to operate as a dairy cooperative for local milk producers and oversee the company's operations and development in Argentina.