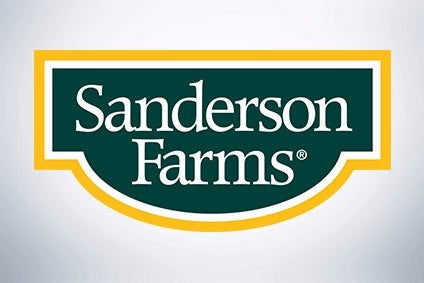 US meat business Sanderson Farms has activated its crisis-management plan as winter storms hit the states where some of its production facilities are located.
The company said its operations in Texas, Louisiana, and Mississippi have been affected by the severe weather conditions, which include record-breaking cold temperatures and the onslaught of Storm Uri.
"Uri, along with winter storm Viola, will continue to affect operations," it said.
More snow, ice and extreme cold weather conditions are forecast in US southern states through today (17 February) and tomorrow.
Joe Sanderson, the company's CEO, said: "We were able to operate at least one shift at our Texas, Hammond, Louisiana, and Collins and Laurel, Mississippi, plants on Saturday.
"We also took steps to secure our assets, provide fuel, feed and support to our independent contract producers in anticipation of extended power outages, and suspended operations at our Texas, Mississippi and Hammond, Louisiana, processing plants Monday and Tuesday.
"While our processing plants, feed mills and hatcheries are secure, we continue to monitor conditions on our live grow-out farms and live production supply chain."
The storms have damaged or affected the power supply to a number of the company's broiler houses and hatcheries.
Sanderson said: "In Mississippi, four broiler houses were destroyed as a result of collapsed roofs from accumulated ice and snow."
He added: "This experience is similar to a hurricane. We have experience managing through catastrophic weather events and this will be no different. Our top priority has been and will continue to be the safety of our employees and independent contract producers, as well as the health and well-being of the animals under our care. We will resume normal operations when it is safe to do so, and will, in the meantime, do everything we can to maintain our live production supply chain."