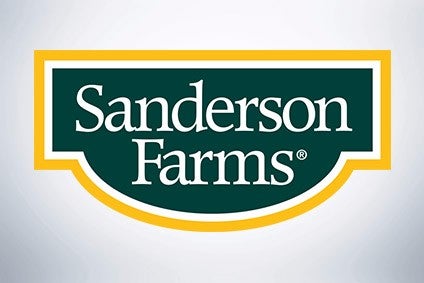 US poultry processor Sanderson Farms has opened a US$155m processing and wastewater treatment facility at its site in St Pauls, North Carolina.
The company said the poultry complex "will be able to process 1.25 million birds per week for the big bird deboning market and will sell approximately 500 million pounds of dressed poultry meat annually".
The new 180,000 square foot plant is the company's "eleventh fully-integrated poultry processing facility nationwide", Sanderson said.
Sanderson said as it "continues its steady growth, the new deboning facility will provide greater accessibility to the East Coast market". It added the site will employ 1,100 workers "in the St. Pauls community, with an additional 100 contract growers".
"The facility features the latest technology in the poultry industry, including food safety, employee welfare and environmental conservation," the company said. "The St. Pauls facility, which was built on a greenfield site, will utilise a mechanical wastewater treatment system for recycling wastewater to be used on a neighbouring 1,500-acre plot of land owned by the company."
In December, Sanderson said poultry prices in the market strengthened in the final quarter of its financial year as it delivered lower annual earnings. The company revealed an increase in pricing during the three months to the end of October helped offset declining prices over the year as a whole.
Also last month, Sanderson said it had agreed a new pricing formula with its customers after the Georgia Department of Agriculture announced the indefinite suspension of the Georgia Dock weekly chicken-price index.