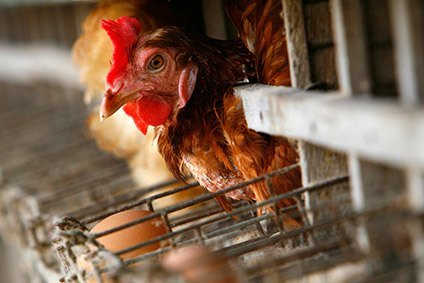 Sanderson Farms has reported lower sales and profits for the first half of its financial year.
For the six months ending 30 April, the US poultry group's sales fell to US$1.3bn compared with $1.4bn for the same period a year earlier.
Higher cost of goods sold and an increase in selling, general and admin expenses dented operating profit, which decreased to $93.6m from $212.6m.
The poultry processor recorded a net income of $58.3m from $137.7m a year earlier.
Sanderson Farms said lower sales prices also impacted the results, particularly in the second quarter, which could not be offset by higher volumes.
The group had warned on sales and profits earlier this year on the back of a "significantly weaker" market for US poultry products.
"Looking ahead to the second half of the fiscal year, we continue to expect the benefit of lower grain prices," said chairman and CEO Joe Sanderson. "While market prices for feed grains have moved higher in recent weeks over concerns regarding South American production, planting progress in the US for both corn and soybeans continues to go well. Getting the crops planted is only the first step toward the final harvest, but it is an important step.
"Chicken will compete for grilling space this summer against more beef and slightly more pork than during last year, so how well supply and demand for chicken will be balanced will depend in large part on continued improvement in export demand and the appetite of domestic consumers for more protein."