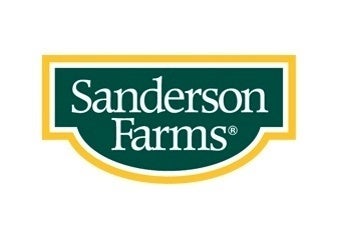 Sanderson Farms has confirmed plans to open a new US$139m poultry complex in North Carolina, to be located in St Pauls and Robeson County.
The facility will house a processing plant and water treatment facility. The company also plans to open a new hatchery, Sanderson revealed.
The poultry complex will have the capacity to process 1.25m birds per week for the big bird deboning market. At full capacity, the complex will employ approximately 1,100 people and will be equipped to process and sell approximately 500 million pounds of dressed poultry meat annually at full production.
Sanderson Farms expects to begin construction this summer, with initial operations of the new complex to begin during the fourth fiscal quarter of 2016.
According to chairman and CEO Joe F. Sanderson the additional capacity will be used to exploit growth opportunities in foodservice. "We believe this expansion will enhance our ability to drive revenues and earnings and allow us to continue our record of building long-term value for our shareholders. The additional capacity of 1.25m birds per week represented by the new complex will provide new marketing opportunities for the Company in the fresh foodservice market."
Commenting on the recent outbreak of avian influenza in the US, Sanderson noted to date none of its flocks have been impacted.