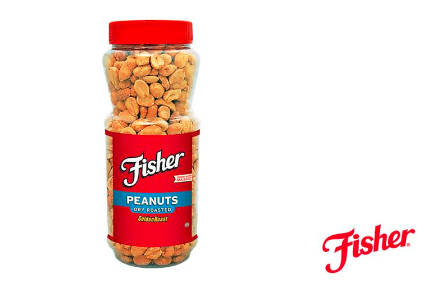 Profits at US food group John B. Sanfilippo & Son have risen for the first half of the year on the back of higher sales and lower expenses.
For the period ending 24 December, the Fisher nuts owner booked a net profit increase of US$20m compared with $14m a year earlier.
Profits increased because, for the same period last year, the firm booked close to double the amount in rental and other expenses.
Operating income grew to $44.8m from $41.2m. Sales increased to $504.8m from $456.4m. The increase in net sales was primarily attributable to a 5% increase in sales volume and higher selling prices for all major product types except peanuts and walnuts.
For the quarter, net income rose to $12m from $8.4m and operating income increased to $45m from $37.2m. Sales increased to $279m from $251.4m.
CEO Jeffrey Sanfilippo, however, warned of lower sales for the remainder of 2016. "For the remainder of fiscal 2016 and the first two quarters of fiscal 2017, acquisition costs for almonds and walnuts should decline significantly. These declines in acquisition costs are expected to lead to lower selling prices for products that contain these commodities. Since sales of almonds and walnuts comprise such a significant percentage of our total net sales, we anticipate that lower selling prices could result in a reduction in total net sales in future comparisons until the impact of lower retail prices ultimately drives increased sales volume for these products."