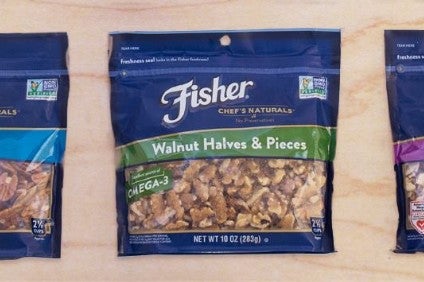 US nut group John B. Sanfilippo & Son said today (24 August) its full-year profits rose, but reported a drop in revenue as prices of almonds and walnuts fell.
Net profit increased 19% to US$36m in the 12 months through June from a year earlier, based on sales of $847m, which were down 11%. The company said that decrease was due to a 7.6% drop in the weighted average sales price per pound linked to lower prices of almonds and walnuts, as well as a 3.7% decline in sales volume.
The company also noted weakening volumes in its commercial ingredients distribution channel after losing a bulk almond butter customer in the second quarter of the fiscal year.
Still, it said volumes picked up in the consumer distribution channel from increased sales of Fisher recipe nuts and Orchard Valley Harvest products.
"We reported another record year in respect to net income despite the loss of a significant almond butter customer in our commercial ingredients channel," said CEO Jeffrey Sanfilippo. "In addition to record earnings, we were again successful in generating cash from our operations in fiscal 2017."
Full-year earnings before taxes climbed 17% to $54m. Diluted earnings per share came in at $3.17, compared to $2.68 a year earlier, with the company declaring a cash dividend payment of $5.