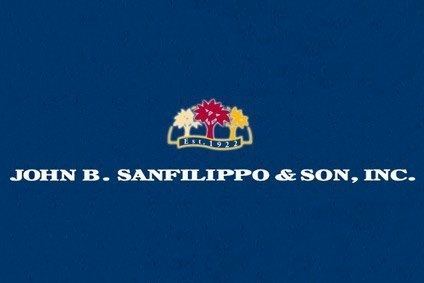 Higher selling prices have resulted in increased sales and profits for US snack maker John B. Sanfilippo & Son.
For the year ended 25 June, net income rose to US$26.3m from $29.3m. Operating income grew to $51.8m from $46.9m.
Net sales increased 14% to $887.2m. Sanfilippo pointed to higher selling prices driven by increased commodity acquisition costs.
During the fourth quarter, net income improved to $8.5m from $6.6m and operating income grew to $13.7m from $12.1m.
Sales, again as a result of higher selling prices, increased 9.3% to $221.4m. Sanfilippo said sales volume was "relatively unchanged" during the quarterly comparison.
The quarter saw "record results" from the Fisher recipe nuts and Orchard Valley Harvest brands, CEO Jeffrey Sanfilippo said. Fisher benefited from larger pack sizes and Orchard Valley Harvest from distribution gains with new customers.