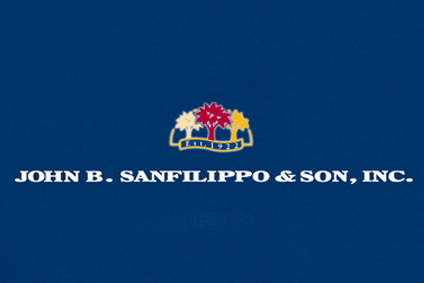 US nut and dried fruit supplier John B. Sanfilippo & Son saw better volumes contribute to improved first-quarter sales – but admitted the higher shipments weighed on its profitability.
A 7.1% increase in volumes helped Sanfilippo post a 16% rise in net sales to US$205m for the quarter to 25 September.
Jeffrey Sanfilippo, the company's chairman and CEO, said volumes in its consumer distribution channel was up "almost 19%" thanks to private-label snack nuts and trail mixes and sales of its Fisher branded nuts.
The improved volumes led the group's gross profit to rise 4.5% to $30.7m. However, its operating expenses grew as shipping costs rose to supply the higher volumes. Income from operations dipped 2.6% to $12m.
Net income was down 12.7% at $5.9m. The company said the main reason for the fall in net income was due to work being done on its office in Elgin.