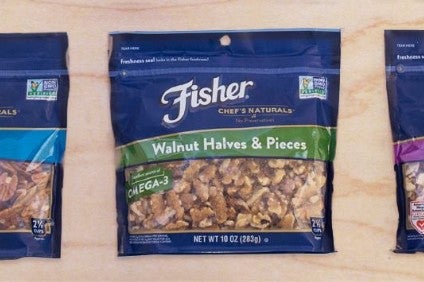 John B. Sanfilippo & Son's third-quarter results continued the path seen in the first half of the US nut supplier's financial year, with sales declining but the company managing to grow profits.
Sanfilippo's net income for the quarter to 30 March was US$6.3m, more than double the $3.1m it booked a year earlier. The group's income from operations was $10.4m, versus the $5.5m it generated in the previous year's third quarter.
The higher quarterly profits came despite a 19.6% drop in net sales to $173.4m. Volumes were down 11% with declines in parts of Sanfilippo's private-label and branded businesses. The company also reported a 9.9% fall in its weighted average selling price per pound, primarily due to the lower selling prices for almonds.
The third-quarter numbers contributed to nine-month figures that included lower sales but higher profits. Sanfilippo's nine-month net income was $29.4m, compared to $23.1m a year earlier. Its income from operations was $46.7m, versus $38.9m the previous year.
Sanfilippo's nine-month net sales were down 10.5% at $645m.
"As we have discussed in previous quarterly releases, commodity price decreases and the loss of a bulk almond butter customer in our commercial ingredients channel had an unfavourable impact on net sales during this quarter. To offset the negative impact on net income from this sales decline, we recognised early in the current fiscal year that we would have to increase gross profit margin, capture savings in our selling and administrative expenses and grow sales volume," CEO Jeffrey Sanfilippo said. "Since last year's third quarter, we made significant improvements in managing our walnut inventory, aligning our selling prices and acquisition costs and leveraging our commodity procurement expertise to drive the considerable increase in our gross profit margin that occurred in the quarterly comparison. We were also successful in reducing selling and administrative expenses."
He added: "We will continue our efforts to grow sales volume, especially for our brands and in alternative distribution channels. We also anticipate that the recent sales volume growth trends in our contract packaging channel should resume with the launch[es] of new products by several of our customers in that channel, which are expected to occur in our fiscal 2017 fourth quarter."