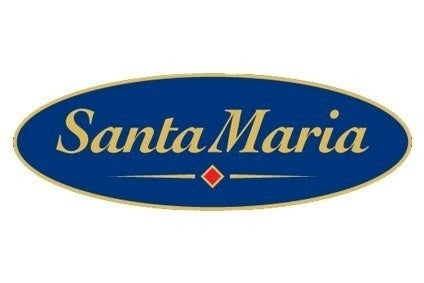 Sweden-based world foods group Santa Maria has ripped up its agreement with the Spanish firm from which it bought paprika powder containing almond protein, sparking a Europe-wide recall.
Santa Maria and its supplier have yet to uncover how almond protein got into the powder, which was used in products – including sauces, seasonings and dinner kits – that went on sale in over 10 markets, potentially endangering consumers with nut allergies.
The products were on sale under Santa Maria's namesake and Discovery brands. The company also supplies products under retail own-label and some grocers, including Tesco and Sainsbury's in the UK, have recalled lines.
A spokesperson for Santa Maria, part of Finland's Paulig Group, said the company and its supplier are still investigating how the ingredient entered the supply chain. However, she insisted Santa Maria was within its rights to terminate the agreement with the supplier, which she declined to name.
There has been conjecture in the UK – one of the affected markets – that fraud could be involved, with the almond ground into the spices to save money.
"We don't want to speculate. We don't know the reasons why [this has happened]. I can assure you we are putting a lot of effort into solving why this has happened and where it has happened in the supply chain," the Santa Maria spokesperson said. "This is really unexpected and we feel very disappointed but receiving something about which we didn't have agreement."
The spokesperson said Santa Maria does not use nuts in its production process and had certification from its supplier that nuts were not used in its production.
Santa Maria has started analysing all paprika powder and cumin supplies into its factories for the presence of nuts.
"With this knowledge, we are analysing all incoming paprika powder for almonds and peanuts before we take anything into our production," the spokesperson said.
Asked why Santa Maria had not carried out such analysis before, the spokesperson said the company had to weigh up what tests it carried out on ingredients.
"We have always analysed all incoming raw materials for different parameters based on an assessment of what could be a risk. The supplier does not handle nuts, we have a certification about that. This was so unexpected. We have always carried out analysis but not on nuts. Now we are doing it," she said. "Working on quality and food safety and how the raw materials are handled is something we have a long history of taking care of. We have always visited our suppliers and that is still going on.
The spokesperson said no more markets should be affected. "We have done everything we can do to really be sure that everything that is now on the market does not contain this paprika powder. It should not be in any more markets than already announced," she said.
She insisted there had been no impact on sales where products had been recalled. "Our customers appreciate that we take this so seriously and that we have carried out a very broad recall."