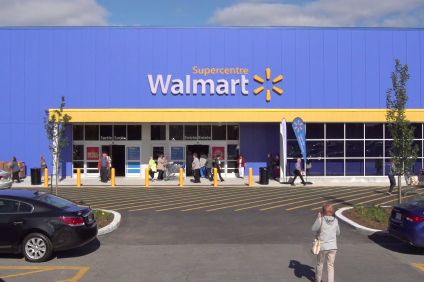 Canadian dairy giant Saputo has responded to a move by some of the country's largest grocers to hike the fees they charges suppliers for stocking their products.
The company's CEO Lino Saputo Jr. told analysts in a call after it released its second quarter, 2021, financial results the company is "prepared to walk" away from relationships with retailers the business believes do not treat it fairly.
In August, food organisations in Canada joined forces with beverage industry bodies and farming groups to call on the country's government to take action after Walmart Canada told suppliers it was putting its fees up, a move that triggered United Grocers Inc., a group representing major grocers including Metro and Alimentation Couche-Tard, to tell suppliers it expects the same terms as its competitors.
The coalition of groups is calling for the introduction of a code of conduct governing the grocery industry in the country.
Asked about the grocers' actions by an analyst, Mr Saputo said: "I think we offer some things to retailers that no one else can offer. When we're talking about the networking and we're looking at … our integrated business plan from distribution to innovation, as well as a brand recognition, connection with consumers, market intel – I mean, we're not just a provider of dairy, we are a full-fledged provider of goods that make our retailers better. And we remind them of that.
"And then there are certain things that we would deem as non-negotiables and part of those non-negotiables are – for lack of a better word – an imposed tax."
Mr Saputo said he does not see any value in such an "imposed tax" during a difficult trading environment.
"So we push back. And at the end of the day, we make it very clear that we want to be partners in a long-term sustainable business plan. And if we're not treated as partners, well, then we're prepared to walk away. And we have in the past," he said.
He added: "If there is going to be incremental costs, there's got to be an offset of incremental volume. And if there isn't an offset that allows us to be bigger and better with a partner, then perhaps it's best for us to walk away and we have done that before. And this is part of the Saputo character, irrespective of what's going on in the industry."
The company's chief operating officer Kai Bockmann suggested such fee hikes on the part of grocers are not unique to Canada.
"We're starting to see the similar behaviours in our other jurisdictions, whether it's in the UK, and you're all aware of how strong the retailers are in that market, or whether it's in Australia, where it's a consolidated market from a retailer standpoint as well," he said.
"So we have seen those same pressures. But again, to Lino's point, I mean, when you provide the service and you provide a consistent quality product, they need you as much as we need them."
Two weeks ago, the chief executive of another Canadian grocer, Sobeys, waded into the debate. Michael Medline said Sobeys would not follow moves by Walmart and by Metro Inc to increase fees, labelling the moves "hard to believe and repugnant".
In the three months to 30 September, Saputo recorded revenues of CAD3.70bn (US$2.84bn), 1% up on the equivalent period in 2019. However, adjusted EBITDA was down 6.1% at CAD370.5m. Saputo's second-quarter net earnings were CAD170.8m, compared to CAD174.9m in the corresponding period a year ago.
TD Securities analyst Michael van Aelst pointed to a mixed performance from Saputo across its domestic, US, European and international – which includes Australia – operations.
"Saputo is executing well within the context of a challenging market created by the Covid-19 pandemic and extremely volatile commodity prices, but that is not enough to prevent earnings from falling year-on-year. On a consolidated basis, the results were roughly in line with our estimates, with segment outperformance in Canada and USA (modest) offsetting underperformance in International and Europe."
Over the first six months of the year, Saputo generated revenues of CAD7.09bn, versus CAD7.33bn a year earlier. The company's first-half adjusted EBITDA was CAD737m – versus CAD752.4m a year ago – and its net earnings reached CAD312.7m, against CAD296.5m.
Read just-food's analysis – Can Canada's grocers and suppliers reach detente?