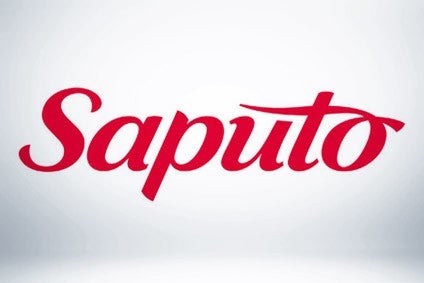 Saputo, the Canada-based dairy group, has reported higher first-half profits, helped by lower costs but also volume-driven improvements in sales.
The company booked net earnings of CAD368.5m (US$274.4m) for the six months to the end of September, up from CAD285m a year earlier.
Adjusted EBITDA was up 21.9% at CAD658.8 million, with Saputo pointing to higher sales volumes, "favourable market factors" in the US, and a fall in warehousing, logistical and ingredients costs.
Saputo said its EBITDA also got a boost from its acquisition of Canada-based Woolwich Dairy in October last year.
The fluctuation of the Canadian dollar added CAD14m to Saputo's adjusted EBITDA, the company noted.
Rvenues increased 2.3% to CAD5.48bn due to higher sales volumes and higher selling prices after an increase in the cost of milk as raw material in Saputo's Canadian and international divisions. The Woolwich Dairy deal helped Saputo's top line but the company reported pressure from a lower average block market per pound of cheese, a fall in the international selling prices of cheese and dairy ingredients, as well as a negative impact from the fluctuation of the Canadian dollar.