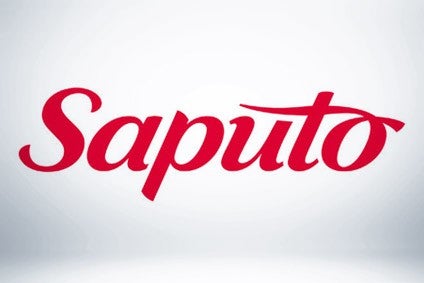 Saputo, the Canada-based dairy group, has reported higher first-quarter sales and profits, helped by increased revenues in its domestic market and in the US.
Net earnings for the three months to the end of June were CAD176.7m (US$135m), up from CAD136.4m a year earlier. EBITDA stood at CAD318.2m, versus CAD258.1m in the first quarter of 2015/2016.
Improved volumes in Canada and in the US boosted revenue and EBITDA in both markets.
Saputo's international business, which takes in markets including Australia, saw revenue fall due to lower selling prices for exports from North America.
TD Securities analyst Michael van Aelst said Saputo's first-quarter results were "better than expected", with the company's EBITDA above the bank's forecast of CAD300m.
In the year to the end of March, Saputo posted lower annual profits, although it said revenues and underlying earnings rose year-on-year.
The company booked a 1.9% fall in net earnings to CAD601.4m for the year to the end of March, as restructuring costs hit its bottom line.